Services

Hair & Makeup

Salon Echo's skilled stylists will create a hair color and/or a hair cut service that will make you look your very best. Straight hair, curly hair, long hair, short hair, touch up, highlights, balayage or just an Aveda deep conditioning treatment, Salon Echo is here for you. Need styling for a special occasion? Want a color boost? These are all hair services that can be performed on all types of hair. Variations in all pricing based on education, experience, and skill of stylist. Consultation is necessary to determine the final price of service. Prices subject to change without notice.

Book an Appointment Now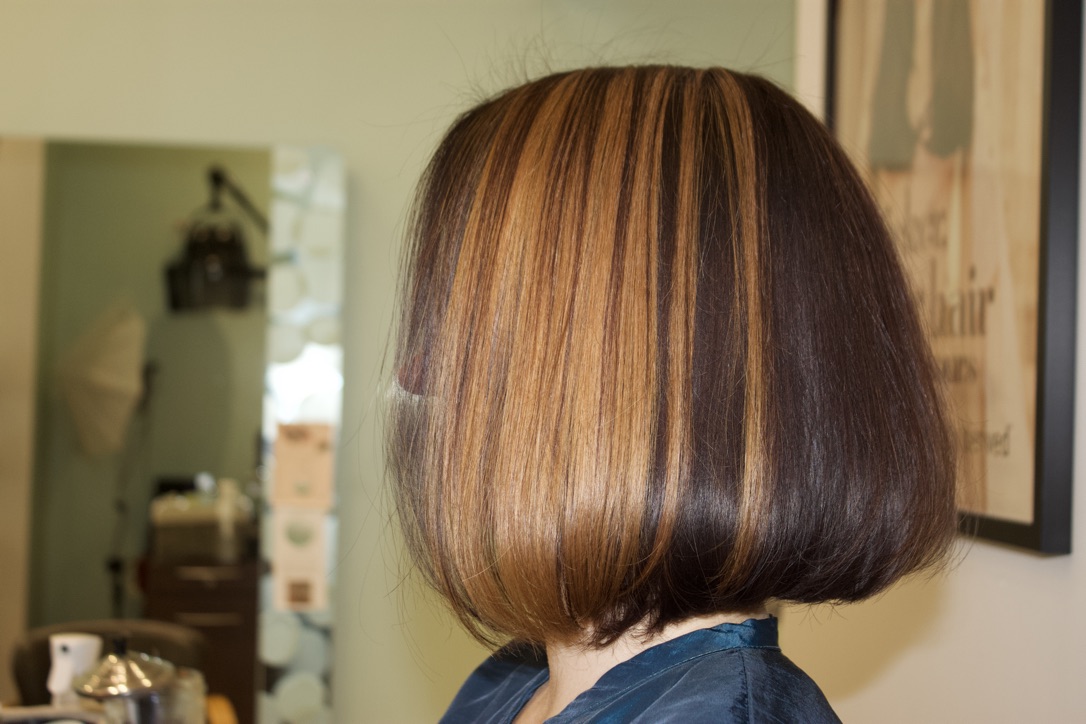 Hair Cuts and Styling
Haircut

$45 - $75

Student

$40 - $55

Please present valid ID

Silver Fox

$40 - $65

Guests that are 65+

Event Up-Styling

$50 - $80

Special occasion styling

Flat Iron Styling

$15 - $50

A quick way to smooth your style.

Wedding Styling

Upon Consultation

Please call to book a consultation to determine timing and pricing.

Extensions

Upon Consultation

Please call to book a consultation to determine timing and pricing.

Consultation

Complimentary for cut and color

Bridal consultations require a deposit
Hair Color
Final pricing determined during consultation
Customized color

$74 and up

Enhance your face shape and haircut with subtle or bold color.

Regrowth only

$74 and up

An every 4-5 week service to maintain your color. Upgrade with a gloss or conditioning treatment.

Custom Highlighting

$65 and up

Brighten your look with a subtle or bold placement of hair color.

Glossing

$35 and up

Glossing treatment enhances color and shine to natural or color treated hair, while improving the overall shine & condition. Helps to seal the cuticle, which adds a layer of protection from everyday elements and can decrease color fading. Leaves hair feeling soft, looking shiny and healthy, and you feeling fabulous.

Customized Color w/ Highlighting

$139 and up

Add some pop to your base color.

Grey Blending

$40 and up

Great service for men and women that want to camouflage but not fully cover grey.

Corrective Coloring

Upon Consultation

Deposit required for booked service

Balayage

$150 and up

Balayage is a soft and natural, beautiful color technique applied with artistic placement to complement your natural hair growth patterns. Customization allows for a more natural regrowth. Finish it off with a glossing service to add shine and manageability.

Consultations

Complimentary
Texture
Be it curly or straight, Salon Echo stylists will help you achieve your desired look. Final pricing determined during consultation
Perm

$65 - $165

Accomplish natural beach waves to composed curls and everything in between with a perm service at Juut. Our artists selectively create volume with a variety of techniques leaving you with the texture you desire.

Relaxer

$140 - $225

Traditional Permanent straightening for highly textured hair

Keratin Straightening Treatment

$225 - $350

Permanently straighten without lye or sodium

Express Blow Out

$160 - $175

Tame frizz in both straight and curly hair for 12-16 weeks.
Hair and Scalp Treatments
Aveda's Research and Development scientists artfully crafted Botanical Therapy's scalp and hair products to create an intense aromatic experience and draw on the art and science of pure flower and plant essences to rejuvenate the scalp, hair and senses. Keep your color and cut looking the very best by upgrading with a treatment that will take less than 15 mins.
Invati Ayurvedic Treatment

$35

Try an Aveda treatment for itching scalp, exfoliate scalp, scalp cleanser & dry itchy scalp. pramasana Dry Itchy Scalp, Exfoliate Scalp, Scalp Cleanser

Aveda Nourishing Hair Masque

$20

We have a treatment for every hair type. Dry, damaged, frizzy, limp, dull.

Aveda Express Botanical Therapy

$20 - 30

Perfect for after a color service to strengthen your hair and seal in the color for longer lasting results.

Pramasana Scalp Treatment

$45

The key to a clean scalp goes beyond just cleansing; it's balancing sebum levels...nourishing and preserving the scalp's natural protective barrier, and helping protect the scalp from aggressors like pollution and free radicals. ​

Nutriplenish Moisturizing Treatment

$20

Aveda's own Pure-Fume ™ aroma with cocoa, certified organic ginger, cardamom and other pure flower and plant essences. *From plants, non-petroleum minerals or water.
Make Up
Natural Daytime

$30

Get updated trends in makeup.

Evening Event

$50

Special event makeup is all about spicing up your everyday look. This is the time to experiment with the bright palettes you may shy away from on a daily basis.

Lesson

$65

Learn new techniques and updated color trends with one of our professional stylists.

Bridal Application

Upon consultation

Lash or Brow Tinting

$20 each / $35 combo

Enhance your natural brow or lash features with this quick and easy treatment. Defines your face with long-lasting results you'll love. Lasts up to 4 weeks.

*NEW* Brow Lamination

$80

Lifts your brow hairs into a more uniform direction, resulting in super smooth brows that look as though you're wearing brow gel. A non-invasive alternative to micro-blading.

Lash Lifting

$65 / include lash tinting $80

Say goodbye to your lash curler! Lash lifting is a painless and easy way to curl your lashes without cosmetics. Gives you dramatic curl that last 4-6 weeks!

Trinity

$50

Brow wax, Lash & Brow tint.

Trinity & Lash Lift

$115

You'll be perfectly groomed and ready to face the day!