Services

Massage Services

Our highly trained, very skilled, certified massage therapist has a unique style of massage that combines traditional Thai massage with Deep Tissue massage. Each massage treatment you receive will be designed specifically for your needs in that moment. Our massage treatments are designed to relieve pain and stress due to injury or environmental issues. The techniques we offer accommodate your specific needs and personalize your experience including Pre-natal*, Post-natal*, Trigger Point, and Reflexology. We also offer additional treatments that can be added on to your 60, 90 massage for an additional $20 including hot stone, *If you would like to receive a pre or post-natal massage, please let our Guest Service staff know at the time of booking so we're able to properly prepare your massage room.

Book an Appointment Now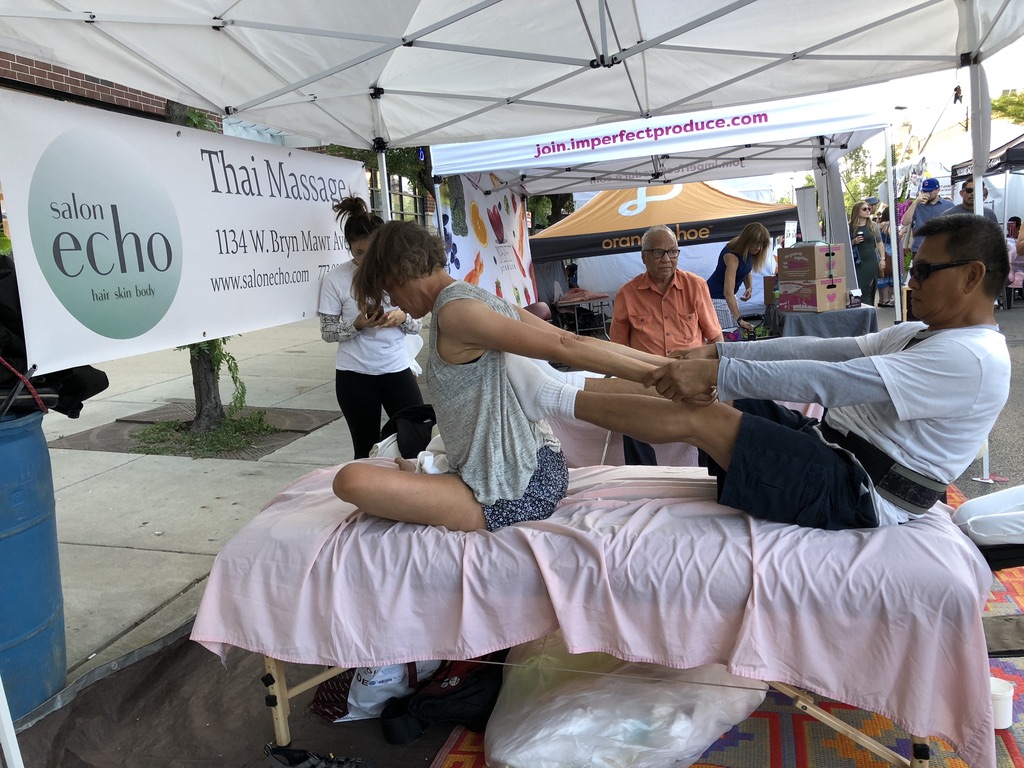 Massage
Series Packages Available.
Target massage

30 min: $60

Concentration on a specific area of the body.

Deep Tissue

60 min: $90 / 90 min: $120

A full body massage in which the fingers, thumbs and elbows are used to release chronic muscle tension, using slow, deep strokes and friction that releases muscle tension.

Pre or Post-Natal*

60 min: $90 / 90 min: $120

Improves circulation and helps to decrease swelling and varicose veins. Regular massage improves posture, muscle tone and flexibility, training your body for labor. Studies have shown that regular massage in pregnancy contributes to a shorter, less painful labor and can reduce labor complications. Reduces Sciatic Nerve pain.

Traditional Thai

60 min: $90 / 90 min: $120

Traditional Thai massage is an ancient healing system that combines broad and targeted acupressure, stimulation and manipulation of energy lines called sen, and assisted yoga postures.

Hot Stone

60 min: $100

This therapy is relaxation and deep tissue treatment combined. The heat soothes the body while melting away the surface tension to allow for deeper work. If you prefer deep work but dislike the pressure and occasional bruising that may occur with Deep Tissue massage you may have just found your answer. Round, smooth stones are heated to luxurious warmth, oiled and used in the palm of the hands to massage the body.

Reflexology

30 min: $40 / 45 min: $50

Ancient Thai Foot Massage (Reflexology) Thai foot massage is the application of pressure onto particular areas of the soles of the feet. A reflex action in another part of the body is stimulated by the manipulation of each specific area. Foot reflexology massage uses hands, fingers, thumbs, knuckles, and a rounded wooden stick with lotion or oil.